Shea Hearing Aid Center is a Physician Owned and Operated Practice.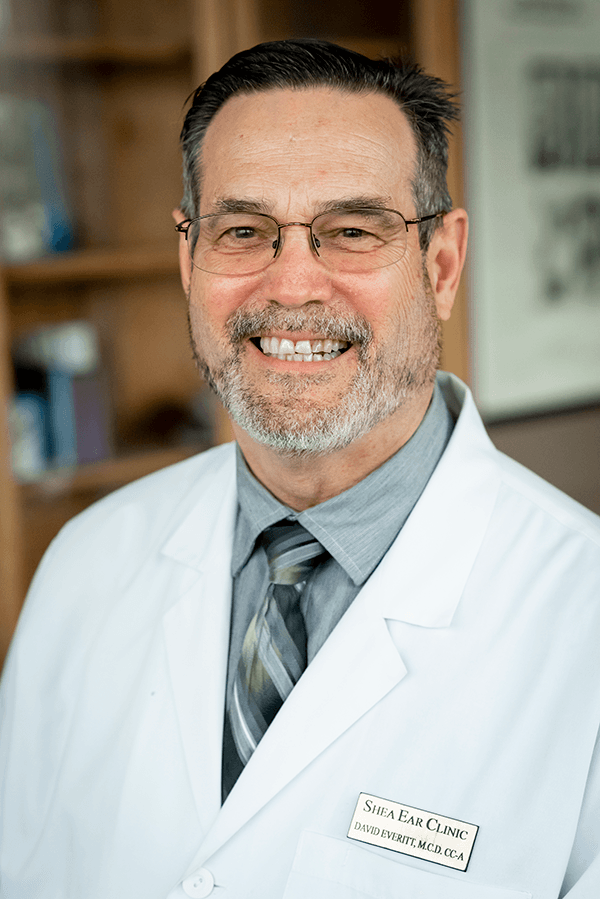 David M. Everitt, Sr. , MCD, Audiologist, CCC-A

David Everitt enjoys working with patients of all ages and works to meet each patient where they are in their journey to better hearing. As a certified clinical audiologist, David is proficient in all aspects of hearing healthcare including diagnostic evaluations, aural rehabilitation and patient/family counseling. David knows that understanding the listening needs of each patient is critical to developing a success treatment plan. He believes knowledge is the key to success and strives to educate and counsel his patients about hearing loss, amplification options and overall realistic goals and expectations. His favorite part of being an audiologist is developing ongoing professional relationships with patients and seeing the quality of life improvements that result from successful hearing aid fittings.
David received his master's degree in communicative disorders from Brigham Young University in 1981 and has more than 35 years of experience in hearing healthcare. He joined the Shea Hearing Aid Center team in 2003. David believes working for Dr. John J. Shea, Jr. has been the greatest experience in his vast career. "Every day is a learning opportunity and no challenge is too great with the wonderful group of physicians and staff at the Shea Clinic Ear Nose & Throat and Shea Hearing Aid Center."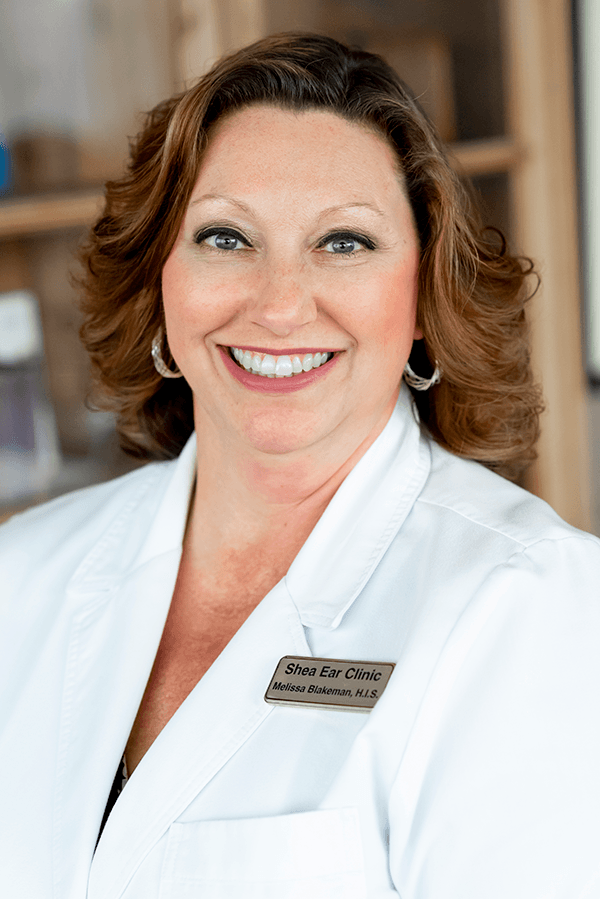 Melissa J. Blakeman, Hearing Instrument Specialist

Since 1999, Melissa Blakeman has been helping thousands of patients along their journey to better hearing. Licensed by the state of Tennessee, Melissa's journey to assist the hearing impaired was influenced by her family's history of hearing loss.
Melissa joined the Shea Hearing Aid Center in 2004, bringing her passionate commitment to quality hearing care. She finds it extremely rewarding to see the smiles she puts on her patients and the bigger smiles she puts on her patients' families' faces. Through surveys, Melissa has been noted to have one of the nation's highest patient satisfactions and as such, receives many referrals from those she has served. She believes a hearing loss is much more noticeable than a hearing aid. She is committed to guiding her patients along their roads to better hearing starting with their initial evaluations and continuing throughout their personalized rehabilitation processes.
From meeting the patient for the first time, to conducting a complete hearing evaluation, the patient is left with only one conclusion, that they have come to the right place. Testing, fitting, service and follow-up, are all conducted with compassion and integrity.