The History of Shea Clinic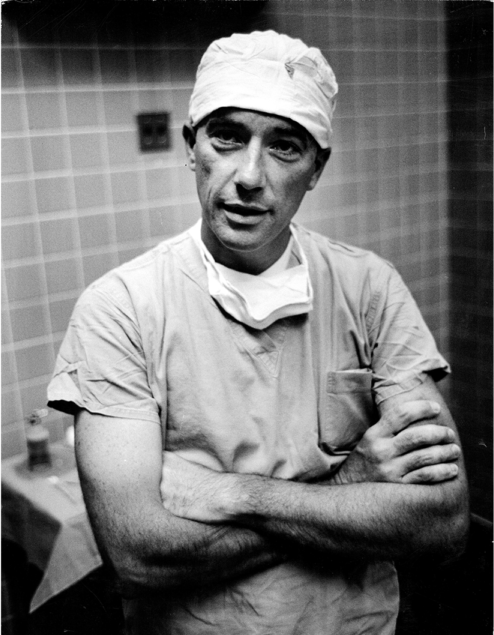 John J. Shea, Sr., M.D. (1889-1952), grandfather of Paul F. Shea, M.D., was a prominent ear, nose, and throat physician in Memphis. He served in France during World War One, graduated from NYU Medical School in 1922 and began practicing otolaryngology in Memphis in 1926. That same year he helped establish the Memphis Eye and Ear Infirmary at 1060 Madison Avenue with a group of other doctors. He was also president of the American Otologic, Rhinologic, and Laryngologic Society. Since that time, four generations of Shea physicians have treated hundreds of thousands of patients, restoring hearing and treating difficult chronic conditions for many. He started a tradition of medical excellence and innovation that continues today.
His son, John J. Shea, Jr. M.D. (1924-2015), took over his father's practice in 1952 and began an unprecedented period of innovation which resulted in revolutionary advances in otology, most notably the stapedectomy operation for otosclerosis, a leading cause of conductive deafness. The importance of stapedectomy to the specialty of otology cannot be overstated. The operation is performed worldwide with few changes to Dr. Shea's procedure and firmly established Memphis as a hotbed of medical innovation in the twentieth century, as tens of thousands of patients came from all over the world to be seen and treated by Dr. Shea.
Dr. John Shea, Jr. bought and renovated the old Memphis Eye and Ear Infirmary and reopened it as the Memphis Eye and Ear Hospital in 1967. In 1975 he expanded it further by purchasing an adjacent building at 1080 Madison which became the Shea Clinic. This facility was later sold and the "new" Shea Clinic, a state-of-the-art facility in the heart of the east Memphis medical center at 6133 Poplar Pike, was constructed and opened in 1986. This building, which is still in use today, was the first outpatient surgery center licensed in the state of Tennessee. It includes a diagnostic audiology department, exam rooms, an ambulatory surgery center, CT scanner, hearing aid center, an allergy department, offices, research laboratories, and more, under one roof. Additionally, a hotel was constructed next door and is connected to the Shea Clinic by a crosswalk, which provides convenience for the large number of Shea Clinic patients who travel long distances to come to the Shea Clinic.
Dr. John Shea, Jr. performed over 40,000 ear operations during his career, roughly half of which were stapedectomies, and the Shea Clinic remains one of the preeminent centers in the world in performing this very difficult procedure. Dr. John Shea was also responsible for many other advances in otology, including middle ear prostheses, microscopes, otologic drills and other surgical instruments, and intratympanic perfusion, a major advancement in the treatment of inner ear disorders like Meniere's disease.  Throughout his career, Dr. Shea travelled the world lecturing, operating, and teaching other doctors the techniques and procedures he developed. His publications, awards, and accolades are too numerous to list here.
Dr. John J. Shea, III, M.D. (1950-2020), Dr. Shea's oldest son, practiced otology and neurotology (surgery and medicine of the hearing and balance system) at the Shea Clinic from 1986-1997.
John R. Emmett, M.D. joined the Shea Clinic staff in 1976, retired in 2019, became a partner, and carried on the long tradition of excellence in otology at the Shea Clinic. Dr. Greg Staffel joined the clinic in 1998 and specializes in general otolaryngology and facial plastic surgery. Dr. Chris Hall, specializing in general otolaryngology and facial plastic surgery, and Dr. Victoria Lim, specializing in general otolaryngology, joined the Shea Clinic physician staff in 2018.
The family tradition of excellence in otology continues with Dr. Paul Shea, who joined the Shea Clinic in 2002, specializing in otology and neurotology. Dr. Paul Shea's areas of expertise include chronic otitis media, otosclerosis, Meniere's disease, positional vertigo, tinnitus, cochlear implantation, balance disorders, and acoustic neuroma.
When you lose your hearing, those around you suffer the most.
Connect with your loved ones